We can work with you on all of this journey
The essence of interior design will always be about people and how they live. It is about the realities of what makes for an attractive, civilized.
Interiors
A Touch of B&A Elegance! Every room narrates a tale of those that live and experience it. We spruce up your experience by adding a flair of grandeur, elegance and sophistication with our unique, meticulous elements & creative ideas. Aesthetics are best complemented with functionality of a space. That's what interior designing is all about - to maximize a room's potential while accentuating it gracefully. B&A Studio offers Interior Design & Home Decor solutions that are tailored for your refined taste and style! From minimalism to monochromatic design ideas to royal, intricate finesse, your vision is complemented with our incredible experience & expertise.
Architecture
Reimagining Spaces! Strategy, planning, design and engineering are at the focal point of all our processes. B&A Studio brings in an enriched professional expertise to the world of architecture, reimagining spaces to unlock their unmatched functionality. We have forayed in the architectural segment under an adept leadership and with a prolific team. Our vision is to add a little sophistication and a whole lot of beauty to the skylines of various cities. Our services begin with strategic planning to impeccable designs and go on to bringing your vision to reality!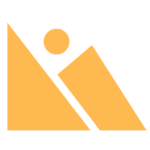 Landscape
Curating Utopian Outdoors! Your surroundings, yards, patios, sit-outs or gardens are an escapade to an elysian, blissful world amidst an ordinary day. Green tranquility and the soothing warmth of natural elements augment any space by manyfolds. The key to creating this outdoor haven is intelligent landscape designing. Offering our thoughtful and exquisite ideas in landscape designing, we transform outdoor spaces and glamorize home!
Upholstery & Furniture
Product & furniture design to fine-tune your space! Modular, old-school, luxury, boiophilic or minimal, your vision for your home is everything we need it to be. Furnishing and product design & placement play a significant role in deciding the look and feel of any space. Every little detail contributes to the beautiful process of boutique curation. With our product and furniture design services, we fine-tune your space to your style. We are fanatic about exclusivity and finest quality to offer the best there is!